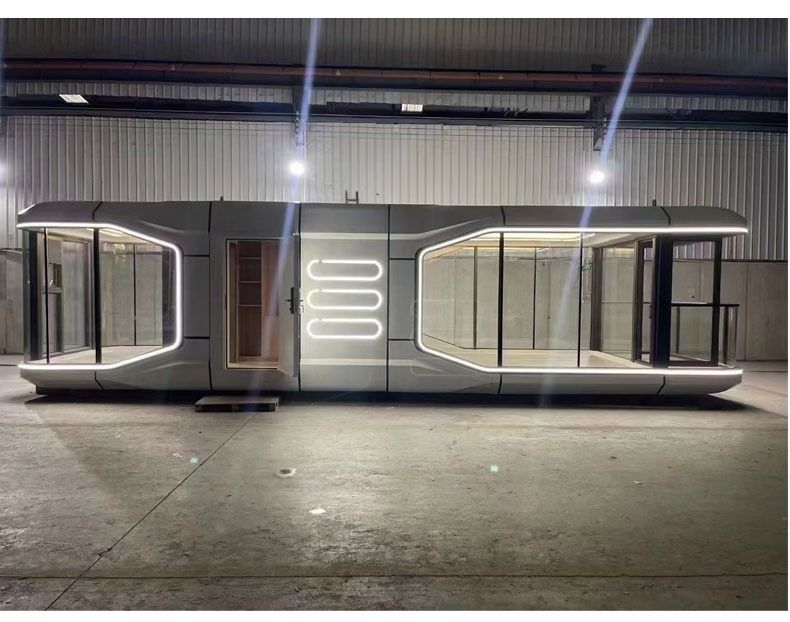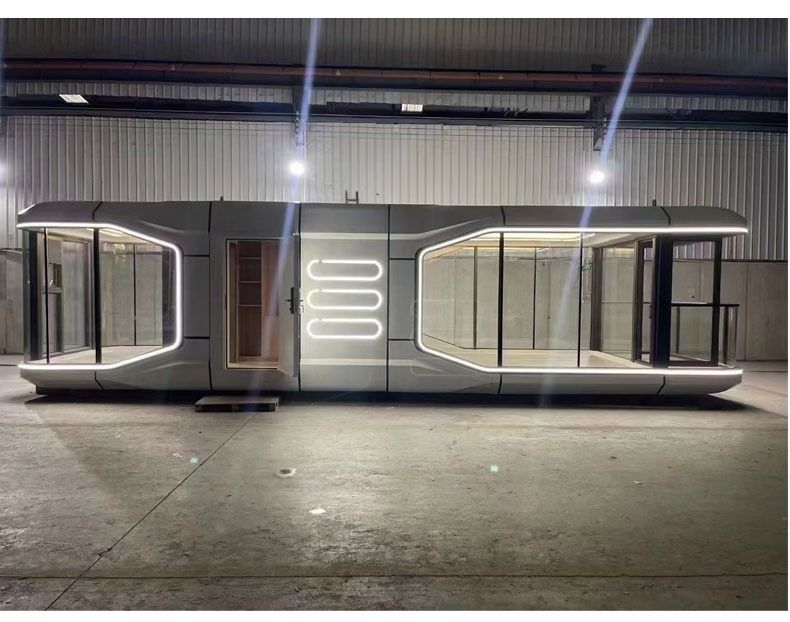 PANDACU Movable House: Your Ultimate Mobile Home - Portable, Foldable, Prefabricated, Modular, and Transformable Capsule Hotel
New
Mailing
Ajax
Description
Title: PANDACU Movable House: Your Ultimate Mobile Home - Portable, Foldable, Prefabricated, Modular, and Transformable Capsule Hotel Introduction: Welcome to PANDACU, where we redefine the concept of mobile living with our innovative Movable House. Our portable, foldable, prefabricated, and modular design, combined with the adaptability of a moving capsule hotel, offers a unique and versatile living experience for travelers and adventurers. 1. Movable House Concept: PANDACU's Movable House concept represents the future of mobile living. Whether you're an on-the-go traveler or looking for a flexible living solution, our design combines convenience, comfort, and modern aesthetics in a compact and versatile package. 2. Mobile Home Advantages: Our Movable House functions as a complete mobile home, offering the freedom to take your living space wherever you desire. Whether you're exploring new horizons, going on extended road trips, or seeking a compact yet comfortable dwelling, our mobile home has you covered. 3. Portable and Foldable: Designed for ease of transport and setup, our portable and foldable house allows you to effortlessly adapt to changing environments. Enjoy the convenience of packing up your home and setting it up again in a matter of minutes. 4. Prefabricated and Modular: PANDACU's prefabricated and modular approach ensures that your Movable House is built to the highest standards of quality and craftsmanship. Our modular units can be easily customized to suit your specific needs, offering a personalized living space. 5. Transformable Capsule Hotel: Our Movable House can also function as a transformable capsule hotel, providing unique accommodation experiences for travelers. Embrace the adaptability of capsule hotels combined with the comfort and privacy of a mobile home, all in one innovative package. Conclusion: PANDACU's Movable House reimagines mobile living, offering a portable, foldable, prefabricated, modular, and transformable capsule hotel experience. Whether you're a traveler exploring the world or someone seeking a versatile and compact living solution, our innovative design provides the ultimate solution. Experience the freedom, convenience, and adaptability of modern living with PANDACU - where your home moves with you, wherever your journey takes you.
email:nolan@wholsale9.com
Telegeram/wechat:8618970567983
Meet the seller

Cute Panda
@pandacuads16
Mostly Responsive
Verified
No reviews for @pandacuads16
Reviews are given when a buyer or seller completes a deal. Chat with @pandacuads16 to find out more!
View profile

No ratings yet