C$25
Aritzia - TNA, Babaton, Community, Talula, ines Lot
Main Street and Gerrard Street E
Community Cebu Cargo Pants (burgundy) - x-small $40 Babaton Crewneck - small $25 ines Skirt - New! - small $30 Talula Lace tank top - x-small $20 Talula Leggings - never worn - x-small $20 Babaton lace crop tank - New! - size 2 $45 Burgundy TNA Skinny Jeans - size 24/25 $25 Current Elliot cheetah print jeans - size 24/25 $30 All fit x-small/small. Some never worn/new. Buy whole lot for cheaper. Smoke/pet free home.
Meet-up
can meet along the subway lines Listed by jessicac24
Very Responsive
Verified
Check seller profile
Reviews for jessicac24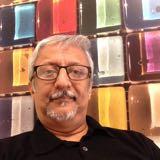 Great seller to deal with! Prompt delivery! Item delivered as described Punctual! Pleasant transaction! Speedy replies Thank you!