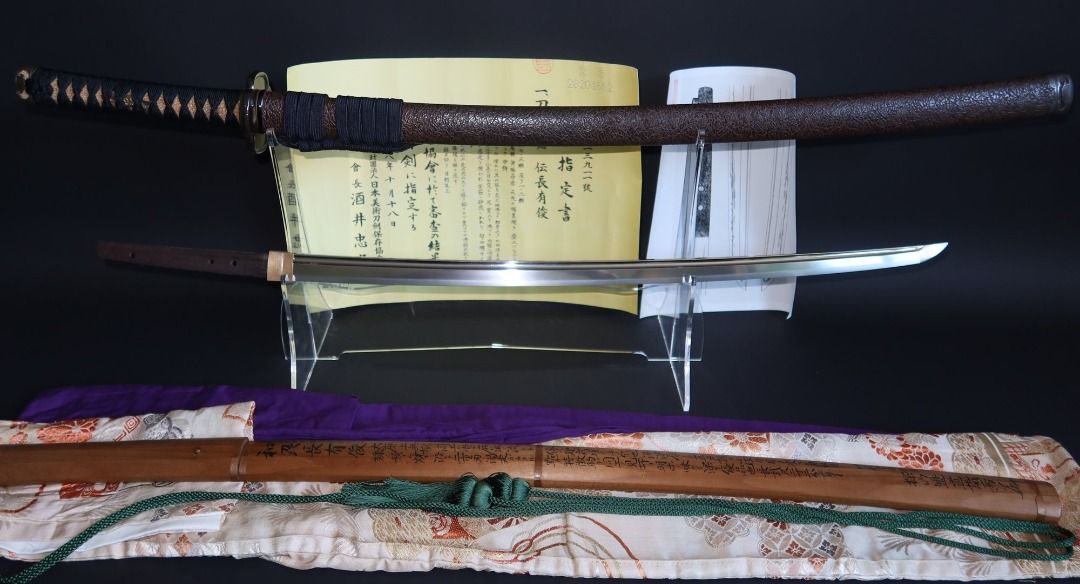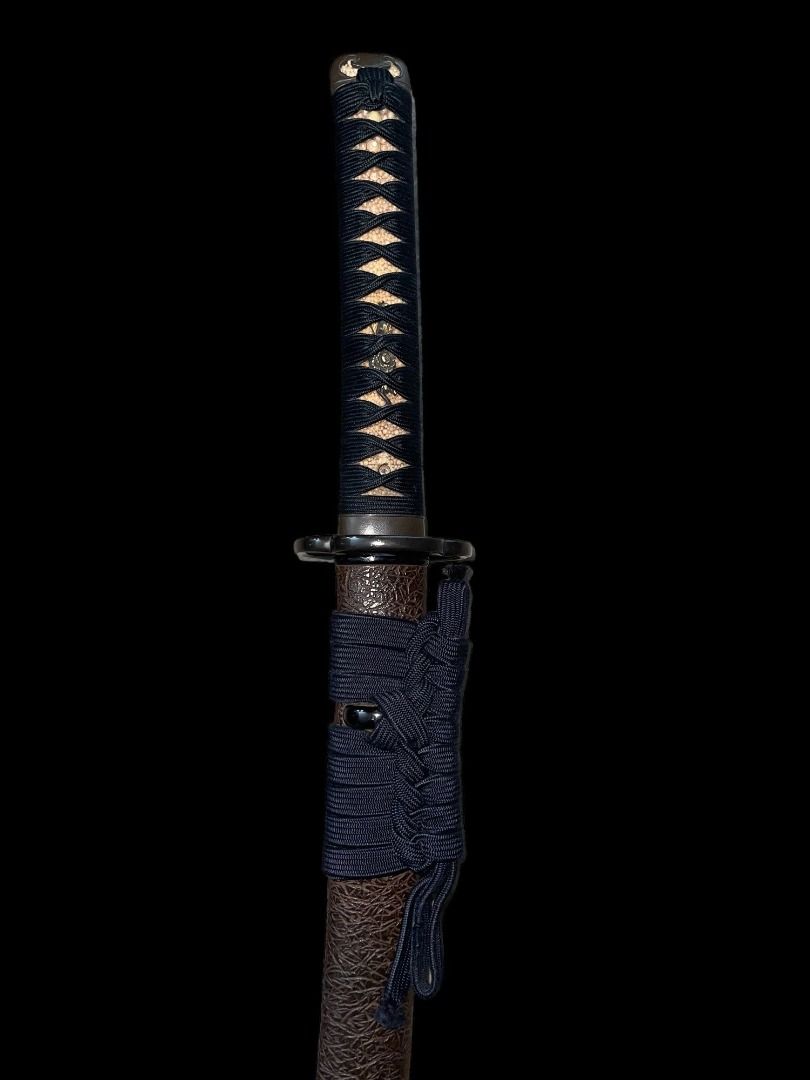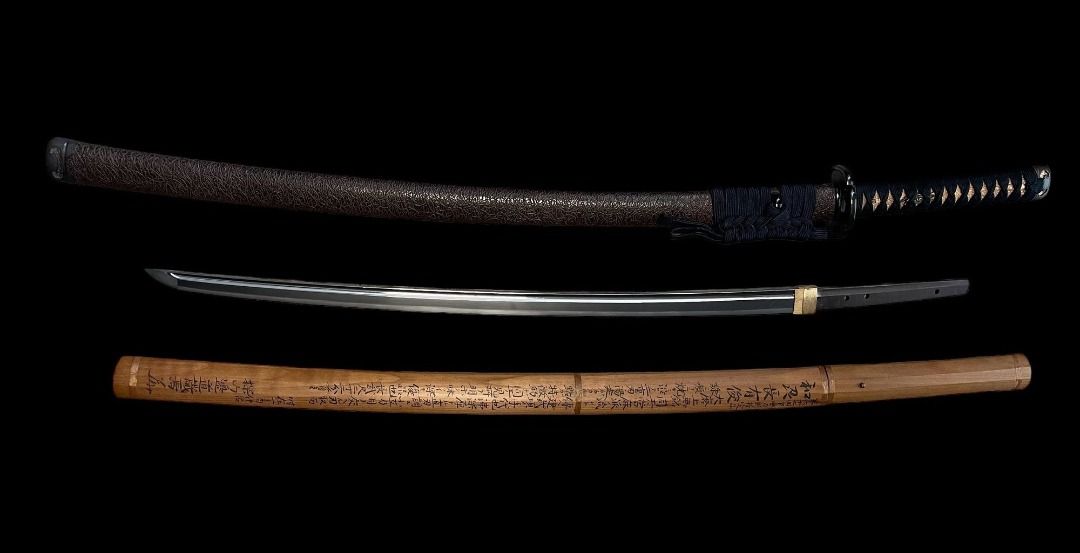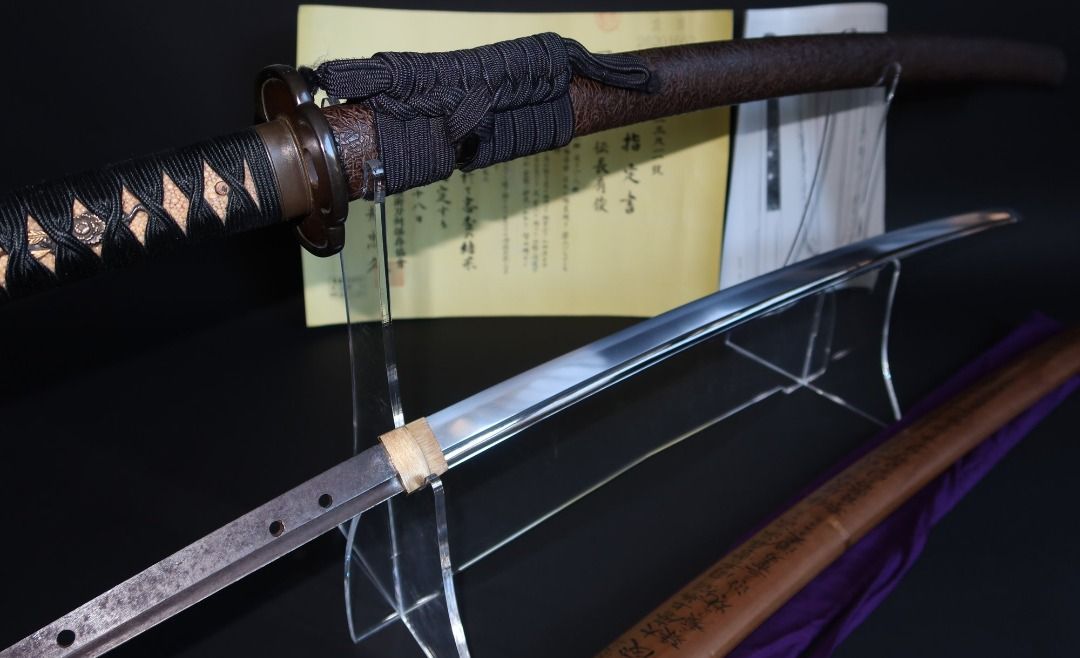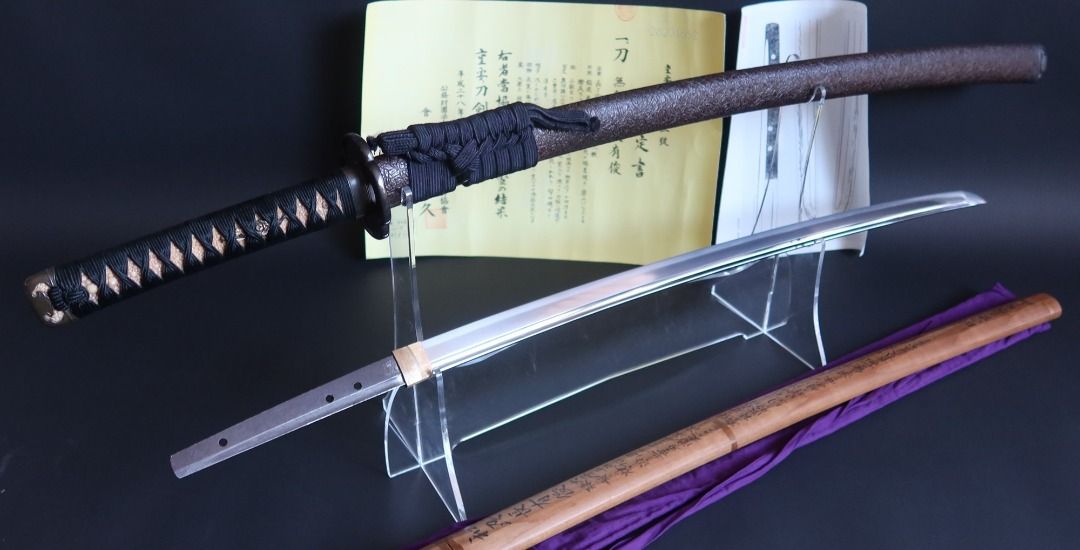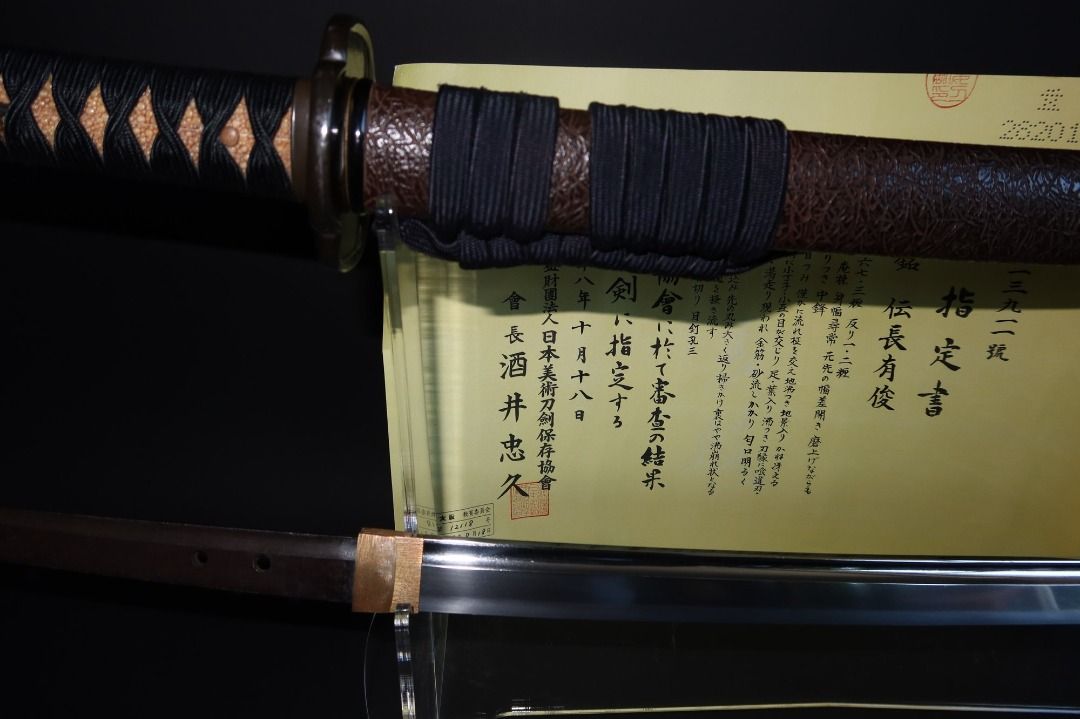 62th Juyo Token Japanese Samurai Sword made by swordsmith Cho Aritoshi from the Yamato - Japanese stem - Cho Ariyoshi
Used
Mailing
Ajax
Description
A Excellent 62th Juyo Token Japanese Samurai Sword made by swordsmith Cho Aritoshi from the Yamato - Japanese stem - Cho Ariyoshi - Japan - 12th - 13th century Object : A Excellent 62th Juyo Token Japanese Samurai Sword made by swordsmith Cho Aritoshi from the Yamato Material : Japanese stem Period : 12th - 13th century Region/ Country of origin : Japan Artist/ Maker : Cho Ariyoshi Attribution : Original Condition : Very good condition, see description Dimensions : 0×0×67 cm Aritoshi was a swordmaker belonged to Yamato taima (or taema) school and he has two names: one is Aritoshi (有俊) consisting of two Chinese characters and another is Cho Aritoshi (長有俊) consisting of three Chinese characters. The former one can be seen produced in Einin 6 (1298). It is a common theory that mei of Cho Aritoshi (three Chinese characters) shows the second Aritoshi, the era is approx. Kenmu, shortened name of Chobei (no) jo Aritoshi. This sword is that jigane is koitame with slightly nagare masa, thick jinie sticked to pieces, hamon is suguha, kochoji, kogunome, kui chigai ba & niju ba & yubashiri on habuchi, thick nie is brightly saeru, etc, significantly see Cho Ariyoshi's feature on jiba (jihada and hamon) and kiwameno syuko sareru (it is proved as the past authentication.). As Cho Ariyoshi's feature, habuchi is a highlight of niju ba. This sword has strong hanie with Cho Aritoshi's kiwame, niju ba with thick and condensed nie can be frequently seen on habuchi, hamon is clearly skillful. It is an excellent piece of work the sayagaki of Tanobe san does not mention it specifically: Sayagaki Tanobe Sensei 62th juyo tokenThe Wasyu Cho Aritoshi. This sword is Osuriage Mumei. This sword smith was Taima school's student, he was a sword smith in the Kenmu era. Hamon is Suguha and chogunome with deep and thick Nie. Also, Hamon has many Nijuba and Yubashiri. This sword has a lot of characteristics of Aritoshi and is excellent. Nagasa 2 shaku 2 sun 2 bu (67 cm) Year of the Rooster 2017 Aritoshi Submitted by kazarena on Mon 有俊 Aritoshi Province of Yamato Era Kenmu (1334-1338) ND Active Period 1335-1338 Lineage Image/Interactive Source Rating Reference/Page Hawley 80 ARI204 Signatures: 大和國住人西京長兵衛尉有俊 yamato kuni junin saikyo chōbeijō aritoshi 西京住長有俊 saikyo ju chō aritoshi 長有俊 cho aritoshi Running itame w/masame, suguha-ko-gunome, boshi ko-maru.
Meet the seller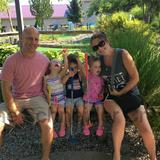 Clark Schneider
@clarkschne12235
Not Responsive
Verified
No reviews for @clarkschne12235
Reviews are given when a buyer or seller completes a deal. Chat with @clarkschne12235 to find out more!
View profile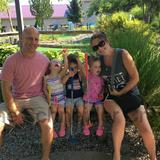 No ratings yet